KYANITE | Asymmetric Earrings
Regular price
Dhs. 278.00 AED
Regular price
Sale price
Dhs. 278.00 AED
Unit price
per
Sale
Sold out
This pair of gold plated sterling silver jewelry is the perfect way to spruce up your outfit. Not only are they versatile enough to wear for any occasion, but their edgy design also adds a statement to your outfit and makes your look shine. Our asymmetric earrings are indeed worth feeling special about.

Stunning and dainty in design, this Kyanite Jewelry is sure to please your every whim. Make a statement with these asymmetric earrings and catch everyone's eye!
KYANITE | DETAILS
Edgy Gold Asymmetrical Circle Stud Earrings 
Material: 925 Sterling Silver
Finishing: 18k Gold plating
Stones: Zircon
Shipping & Returns

 How long will it take to receive my order?

Order processing takes 1-3 days, however delivery should take around 3- 5 days, depending on where you live. If you don't receive your order 10 days after processing, please reach out to us through Instagram direct messages @kyanitejewelry, or email us at info@kyanite.ae

How can track my order?

Orders can be tracked directly through our website by clicking on your order under your account. You will also receive a trackable link on your email once your order has been shipped.

What is your cancellation policy?

We do not accept cancellations. If you face any concerns, please reach out to us through our Instagram directs or email us at info@kyanite.ae

Which countries do you deliver to?

We offer worldwide shipping. Your order may be subject to import duties and taxes (including VAT), which are incurred once a shipment reaches your destination country. Kyanite is not responsible for these charges if they are applied and are your responsibility as the customer.

Where are your products shipped from?

Though our products are manufactured and made in Istanbul, Turkey, our main office is in Abu Dhabi, United Arab Emirates, from which your orders will be shipped.

Do you except refunds or exchanges?

Refunds and exchanges are looked at on a case to case bases. Please reach out to us with your concerns through our Instagram directs @kyanitejewelry or email us at info@kyanite.ae

 

FAQs About Gold Plated Jewelries

We all love to glam up our looks with beautiful shiny statement pieces. However, that often comes with a hefty price tag, especially when you are looking for quality items. Kyanite offers 18K gold plated sterling silver jewelry making unique and trendy pieces that are high in quality available to you for the best prices, and that's what makes Kyanite's jewelry different from the rest!

What is 18K Gold Jewelry?

Gold is measured in carats by its purity, and often the purest form of gold is too soft for jewelry. So additional metals and alloys are mixed with pure gold in making jewelry. The measurement ranges from 14K to 24K where 14K has the least pure gold mixed with metals.18K gold comes second to 24K gold. 18K gold has 75% real gold and 25% other metals or alloy. Since it contains a lot of gold, it's very precious and high maintenance.18K Gold jewels are more high maintenance than non-precious jewelry.

What is 18K Gold Plated Jewelry?

18K Gold plated jewelry is basically coating 75% gold onto silver or other materials. It has become a trend since it's affordable and not as soft as jewelry made entirely of gold. Gold plating usually involves a step-by-step process of preparing the base metal and attaching the gold into the surface. There are different ways of gold plating, but the most common one is electroplating. It's cost-effective and great for casual wear.

Pros and Cons of Gold-Plated Jewelry

There are many advantages to using gold plated jewelry:

You can get superior quality jewelry at a cheaper price.
You can use it for months without tarnishing; and
Since the base is sterling silver, which is a strong metal, there will be minimal damage to the piece. Additionally sterling silver is one of the highest quality materials, never causing skin discoloration, or causing sensitivity or allergies to most people like nickel or copper do.

There are also downsides to getting gold plated jewelry:

The thin layer of gold in the jewelry oxidizes and rubs away with time, especially if the jewelry isn't taken good care of. Therefore, we have listed down our jewelry care recommendations for you to keep that golden shine last long!

P.s. sterling silver jewelry can always very easily be re-plated at any jeweler near you that provides that service.

How to differentiate between 18K Gold Jewelry and 18K Gold Plated Jewelry?

The most notable difference between 18K Gold jewelry and 18K Gold plated jewelry is the price. There's a huge gap between the price of 18K gold and 18K gold plated jewelry. For starters, 18K Gold is real gold mixed with common metals for durability. Thus, it'll fetch a higher price. 18K gold plated jewelry, on the other hand, is a small amount of gold painted into silver or other common metals, in our case, we only use sterling silver, making it more cost-efficient while retaining the quality of the real thing.

There are also marks in the jewelry that set the two apart. 18K gold jewelry is usually stamped with the gold mark "585" or sometimes with only "18K", "18KT" or "18Kt" which means it contains 18 karats gold. There are also times when a piece of jewelry is marked with "18KP" which means 18 karats plumb, indicating that it is an accurate amount of 18 karats. Meanwhile, 18K gold plated is marked "925" which means its sterling silver, although it has a golden color, which is the gold plating. In some cases you may be able to see "18K GP," indicating that it's only gold plated and not actually made of 18K gold.

Is 18k Gold Plated Authentic or Fake?

While the gold plating on the metal base is real gold, its base material when purchase from Kyanite Jewelry is guaranteed to always be Sterling silver, the highest of quality for a base metal and is also used by high end brands who sell jewelry that isn't gold. None of our jewelry uses nickel or brass or copper for the base, as these cheaper metals are lower in quality, causing irritations and discoloration. There is a big misconception about not considering gold plated jewelry as the real thing. However, when the base is sterling silver, you're guaranteed a long-lasting piece that's accessible and durable. The plating can last years with proper maintenance, and you can always take your jewelry to be re-plated without it causing any damage to the piece or its design.
Care Instructions

Created with the intention of being worn round the clock, everything you own from Kyanite is of high-quality,  made of sterling silver 925 and pure 18k gold plated. Like all valuable items; these art pieces should be treated with great care.

 

Care Tips

As water promotes oxidation, we recommend removing your jewelry before showering, washing your hands, and participating in sweat-inducing activities.
Exposure to certain chemicals can compromise the integrity of your jewels, such as perfumes, harsh cleansers, chlorine, salt water, etc

 

Cleaning

Mix a bit of gentle soap with lukewarm water and rub the item with a soft cloth. Make sure to dry your pieces thoroughly before storing them.

Important: gold-plated items require greater care. Restrain from rubbing too hard to avoid any damage.

To bring back shine to your pieces, use the special silver-polishing cloth provided with your order to gain back that brand new sparkle!

Storing

Exposure to air can cause jewelry to lose its shine after a long period of time. Therefore, we recommend keeping your jewelry in a sealed bag or pouch, such as the ones we provide you with once you purchase your jewelry.
Share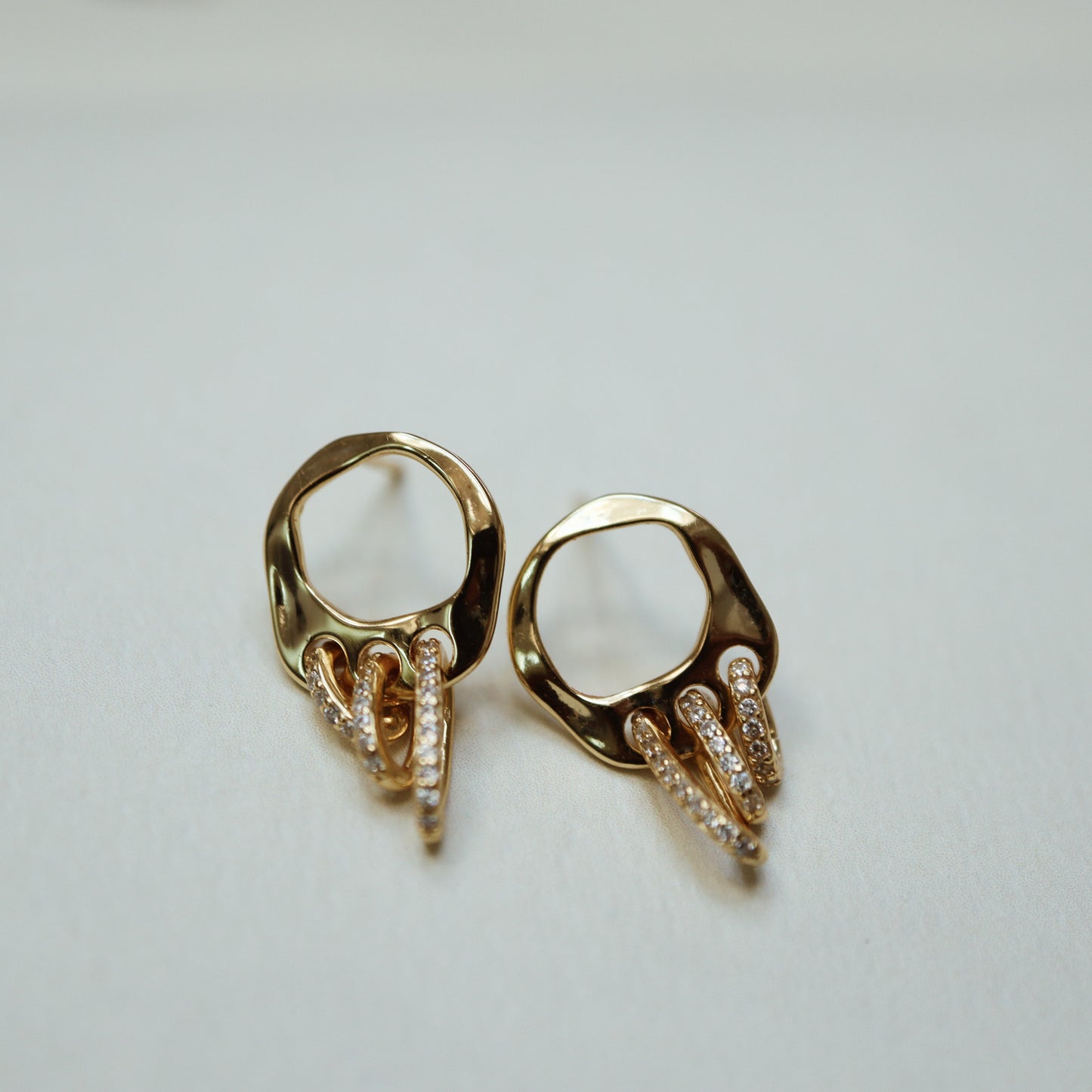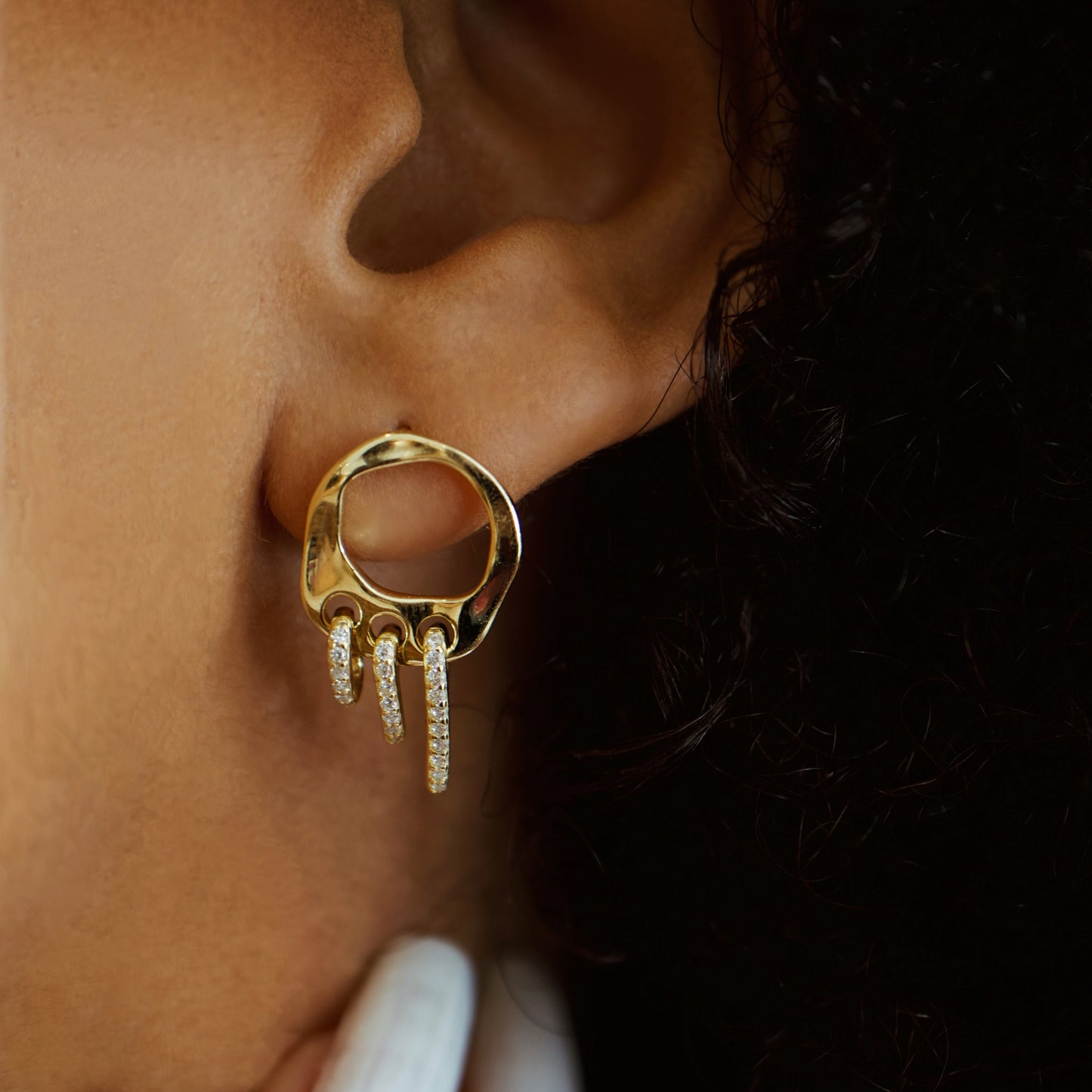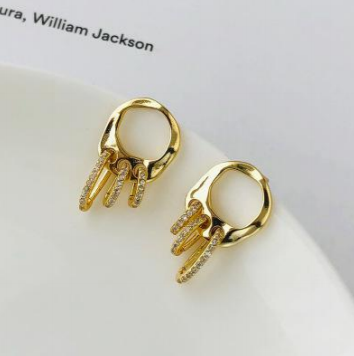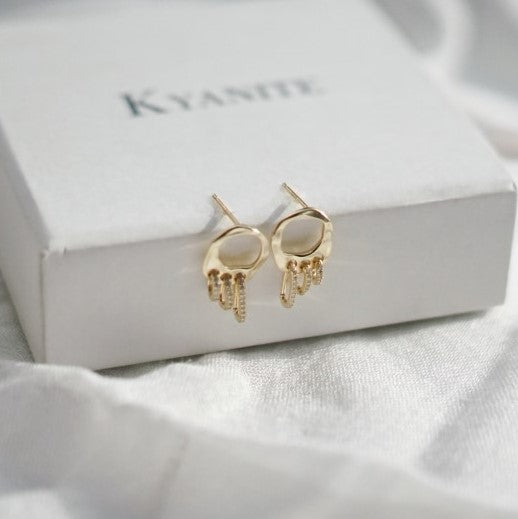 Free Worldwide Shipping

All orders are processed within 1 to 3 business days (excluding UAE weekends and holidays) after receiving your order confirmation email.

Learn More

Refund and Exchange policy

We have a 3-day Return & Exchange policy, which means you have 3 days after receiving your item to request a return.

Learn More